You don't have to enroll your kid in the most expensive preschool or buy dozens of educational videos. All you need is the right album.
With the right album kids can learn while in the car, around the house, or at parties.
Most of you will know that music is a big part of my life, without it I wouldn't be where I am today. When I had my son, I put those skills to use. I know from experience that it's so easy to remember song lyrics. After intense searches and wasted purchases, I discovered that there aren't any products for kids that actually educate them on the important subjects. So I collaborated with my music partner JClay and we made our own.
Every Kid's A Genius: Lesson 1 [The Ultimate Review]
Who is this for?
Young kids
Special Needs Children
Kids Learning English as a second language
… and anyone caring for young kids, such as:
Parents
Teachers
Day Car Providers
Tutors
Babysitters
Kid-friendly DJs
1. Crazy ABCs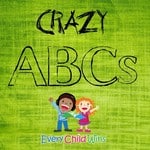 I bet you've never heard the alphabet taught quite like this. Crazy ABCs cycles through every letter giving the sounds associated with each. It also gives an example of how each letter is used in a word. Then the alphabet is stated in its entirety allowing kids to hear their ABCs in a way that's new but inline with how they may have already been exposed allowing for a deeper connection.
Focused Lessons Taught
The alphabet as a whole
Each letter of the alphabet
The common sounds associated with each letter
2. Smarter 123s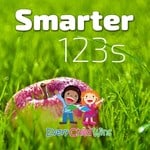 In a similar fashion to Crazy ABCs, Smarter 123s counts from 1-20 and then gives an example of how each number is used in a real-world situation. It's a Cali-style hip-hop song that will have everyone within an earshot grooving to the music.
Focused Lessons Taught
3. Teach Me How To Read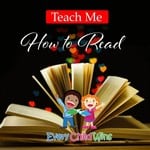 Who says there aren't any positive affirmations in music? The chorus is from a child's point of view urging his or her parents not to tell what the paper says in order that the child can figure it out by reading it. Then it proceeds to spell a few simple words like eyes, ears, and mouth. This song will have you and your child singing along like you're giving a concert.
Focused Lessons Taught
Spelling
Identifying simple parts of the body (hands, feet, etc)
4. Monkey Business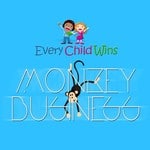 Out of all of the songs, this one is the favorite that always gets the kids moving. Monkey Business is a reimagined version of the nursery rhymes Ten Little Monkeys. Instead of the monkeys jumping in the bed, they are living it up in the jungle. This song is guaranteed to motivate your child to count backwards with much enthusiasm.
Focused Lessons Taught
Counting backwards from 10 to 1
5. Introduce You To Some Colors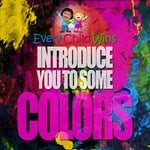 Learning all the new colors can be overwhelming to a child. This song makes it so much easier. It focuses on basic colors and gives multiple examples of common objects that are of the same color. Often after hearing this song, children tend to point out the colors in everything that's around them. This song also won an award in the Children's category from the
Songwriters Association of Washington
.
Focused Lessons Taught
Understanding and identifying basic colors
6. Quarter Dime Penny Nickel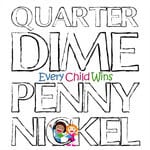 This is a whole new way to learn about money. Not only do you learn about the different US coins, you learn how to count by its value. For example you learn to count by 25s, 10s, 5, and even 1s. Best of all, this is brought to you in a nice R&B ballad.
Focused Lessons Taught
Counting US coins
Counting by 1s from 1 to 20
Counting by 5s from 5 to a dollar (100)
Counting by 10s from 10 to a dollar (100)
Counting by 25s from 25 to a dollar (100)
7. Silly Song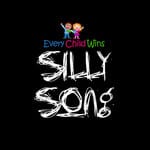 Nobody wants to learn all the time. Sometimes you just want to let loose and dance. This song is a dance song that anybody can follow and is a lot of fun. But of course, your child is still learning. They learn how to listen attentively and follow directions gaining motor skills. Some kids even get to show off their advanced dancing skills at a young age.
Focused Lessons Taught
Following directions
Motor skills
A new dance
The Cost
Kids products these days aren't cheap, especially those that help educate. And since we understand that not everyone is in a position to afford the best education for their child, we made sure that our product is affordable to all.
At just $10 (the price of a common music CD) your child can receive the ultimate head start in life.
How To Order
Follow this link
Enter your name and email
Pay securely with PayPal
Download all the songs in high quality MP3 format
Overall
This is not meant to replace schools. This is a great learning aid made to reinforce what your child is already being taught.
Overall this is a solid introduction to many of the basics that every child should know. You simply press play and that's it. It doesn't get any easier. Kids can listen before they can speak and it's a great way for children & parents to bond.
What's your kid's favorite song? Better yet, what's your favorite song?