The Greatest Educational Music For Kids, Ever!
Education Focused
We introduce core academic lessons in a way that kids relate to and are able to quickly put to use.
Guaranteed Fun
We only use sounds and melodies that will make you and your child want to shout from the rooftops.
Easily Accessible
We keep the music available on numerous platforms so that you will always have access on any device.
Increased Intelligence
This is where the text for the front of your card should go. It's best to keep it short and sweet.
Back Title
Children that use Every Child Wins music have been able to master the lessons taught faster than those that have not.
Bought and used by HUNDREDS of teachers and THOUSANDS of parents.
Get Started
---
A Strong Foundation.
All Every Child Wins music is built upon three key elements: Education, Problem-Solving, and Confidence. These essential ingredients are the building blocks used to create a recipe of success in any endeavor.
Education
Your child's success journey begins! Every song has some form of education to better prepare your child for excellence.
Problem-Solving
We make a habit of breaking down each subject into its individual parts so that children can learn focus and attention.
Confidence
Confidence is built through repetition and self-belief. We include positive affirmations throughout the music to enforce this virtue.
Every Child Wins key elements are also a great reminder for those striving for success. Become educated in your pursuit, handle problems one at a time, and remain confident even when circumstances do not go as plan. You got this!
Real Results.
Never has educating your child been this easy — press play, job done.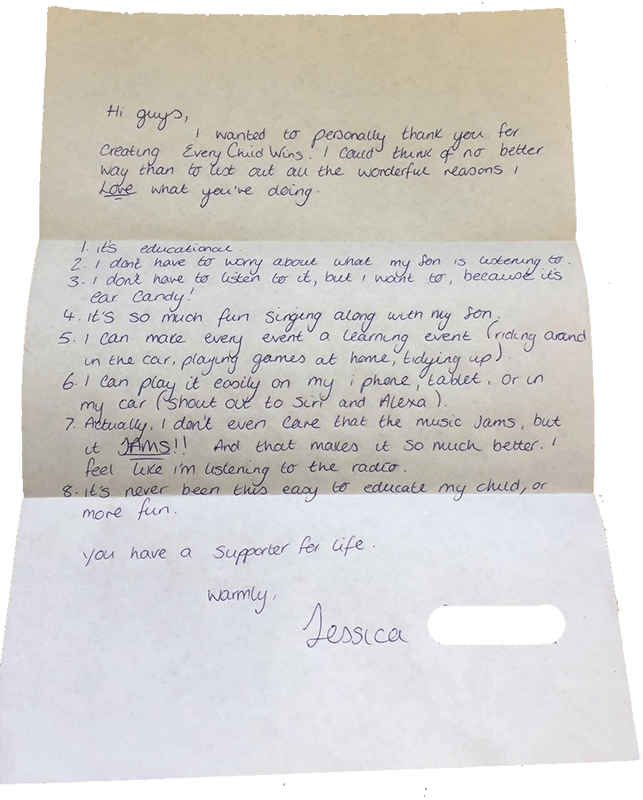 Award Winning.
Recipient of MASC Award from Songwriters Association of Washington for excellence in children's music.
"Great educational tools for kids to learn something they can use for life! My daughter is learning her numbers and letters and putting sentences together. When she heard the abc song she just kept singing it! She loves singing and dancing so I think it's the perfect combination to help her learn! Thanks this is awesome."Brittney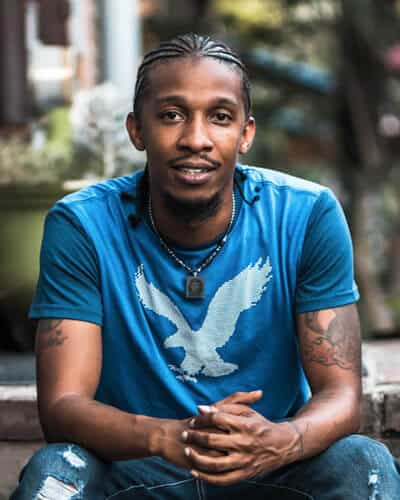 Music For The Win.
My name is Troy and I am the co-founder of Every Child Wins. For the past 15 years, I've been involved with music and know of its ability to simplify the complicated.
With the birth of my first son, I wanted to use my gifts to give him a head start in life. With the help of talented producers, songwriters, and teachers, we created an album of academic lessons that sounds like Top 40 radio hits.
THE RESULTS WERE ASTOUNDING!!!
My son along with countless other children learned faster and easier. And thanks to parents like you, the music has been going viral ever since.
We at Every Child Wins are dedicated to bringing you educational music that promotes happiness, positivity, and most importantly, learning. So grab your copy of Every Kid's A Genius: Lesson 1 and together let's make our future smarter, one album at a time.