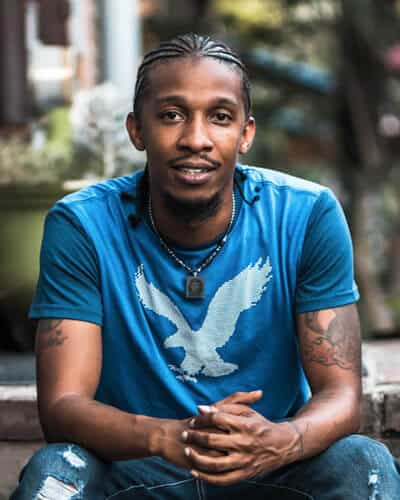 Troy Washington was born in Dallas, Texas and raised in Fort Worth. He has dedicated himself to helping children grow and develop and it's his way of paying it forward and giving back what was given to him. He created a record label at the age 21 with the vision and hope that it would provide a constructive outlet at a time when his neighborhood was tainted by gangs and drugs. He wanted kids to have an alternative as opposed to being victims of what at the time, appeared to be a road to nowhere. He has a son Troy Washington, II that is the joy of his life and the driving force in his desire to make a positive impact in the world. Troy has serviced the Mansfield area children for years as a coach in basketball, soccer, and baseball.
Jelani Clay was born and raised in Chicago, Illinois. He has over 15 years of music production and songwriting experience winning various awards and competitions for his work. Jelani is also scholastically developed in that he was high school valedictorian, graduated college with honors, and worked many years with NASA as a rocket scientist with an emphasis on computer programming. Jelani's naturally ability to be silly allows him to tap into his inner child when needed to better resonate with young, developing minds as demonstrated on songs like Monkey Business and Introduce You To Some Colors. He also makes music under the name JClay to help people heal.
The Executive Team
Meet the wonderful individuals that serve the communities and keep Every Child Wins running smoothly.
Tamara Madison
Director of Early Childhood Systems
Amy Baxter
Director of Community Outreach
Kris Kelly
Director of Human Resources
Daniel J. Geller
Director of Finance and Accounting
Michael Carpenter
Director of Media Operations
Raises IQ and Academic Performance
Increases Verbal Intelligence
Works Well With Special Needs Kids
Reduces Depression
Relaxes Your Child
Strengthens Learning and Memory
Makes Your Kids Happier
Keeps Brian Healthy
Lowers Stress and Improves Health
For the parents, Elevates Mood While Driving